We have a number of policies and procedures which help the organisation to run smoothly. Some of these are included as PDFs below.
In this section we have also included recent reports and evaluations of our work and our most recent 3 Year Plan and our Theory of Change which guides all our planning and development.
Some of our Policies and Procedures
Find out more about DIY through evaluations, plans and impact reports of our work
Our Theory of Change
DIY's Theory of Change has been developed through extensive consultation and visioning sessions involving DIY members, staff,  Board & Advisory Group.
We have created it  to  help us  evaluate how individual creative projects contribute to longer term impacts. We are using it as a framework for planning & evaluation.
It was adopted in February 2022 & covers a three year time-span starting April 2022. It is a working document and will be reviewed at regular intervals.
An Evaluation of DIY's Passing the Baton Programme 2019-2022.
Click image to view report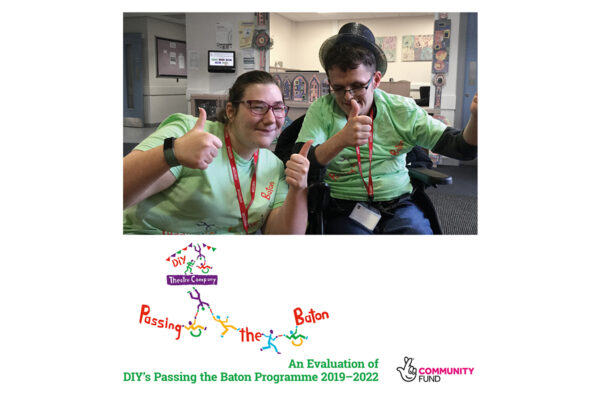 We're gonna do it Our Way! 3 year Development Plan
Click the image to see our 3 Year Development Plan for Jan 2019 to December 2021
Our Impact Report – What DIY did in 2020
Click the image to see our latest Impact Summary Report
Earlier Impact Reports