Delivering Arts Award from a Distance
DIY Theatre Company have put together a few ideas and resources for those delivering Arts Award with children and young people with learning disabilities during these challenging times of Covid-19 Lockdown.
Not everybody we work with has the same access to, or the same skills and confidence in using, digital platforms. What has worked best for us so far is a combination of digital resources and more traditional 'resource packs'.
This section reflects this balance of different approaches.
Additional resources can be found on our 'Create + Connect!' page.
---
Explore Arts Award
Explore is an Entry Level Three qualification. 
It has 4 parts:
For Part A – 'Inspire' – young people are introduced to 2 different arts activities and express what they like best, about them.
DIY has created some resource sheets to introduce young people to different activities they can do at home, with limited resources. Don't forget young people also need to say what they liked about each activity .
Here are some examples of the resources that DIY have been using: 
---
For Part B – 'Explore' – young people find out about Artists & Arts Organisations.
DIY has created some sheets about DIY company members and about DIY Theatre Company as an organisation.
Find out about some of DIY Actors:
Find out about DIY Theatre Company:
---
For Part C – 'Create' – young people create a piece of artwork which demonstrate Arts Skills.
For each stage the process of creating the artwork must be demonstrated.
Examples of activities appropriate for Part C include: 
Learn how to Make a Zine with our Circus Zine template and then design and make your own zine based on your own ideas and interests.
Learn how to play the rhythm to Harry Potter with these 3 videos put together by Musician Sarah Atter. 

Section under construction – More to Follow!!
---
---
Arts Award Support Visits
Visits can either help you to get going with Arts Award or be used to refresh or build your knowledge.
Remote Arts Award support is still available during lockdown
Are you a trained Arts Award Adviser who would like a visit to your organisation to discuss your planning or help you prepare for moderation?
Are you interested in attending Arts Award training but want a bit more support to consider how Arts Award might be introduced into your organisation?
If so, you can request a Remote Arts Award Support Visit.  at: www.artsaward.org.uk/support
---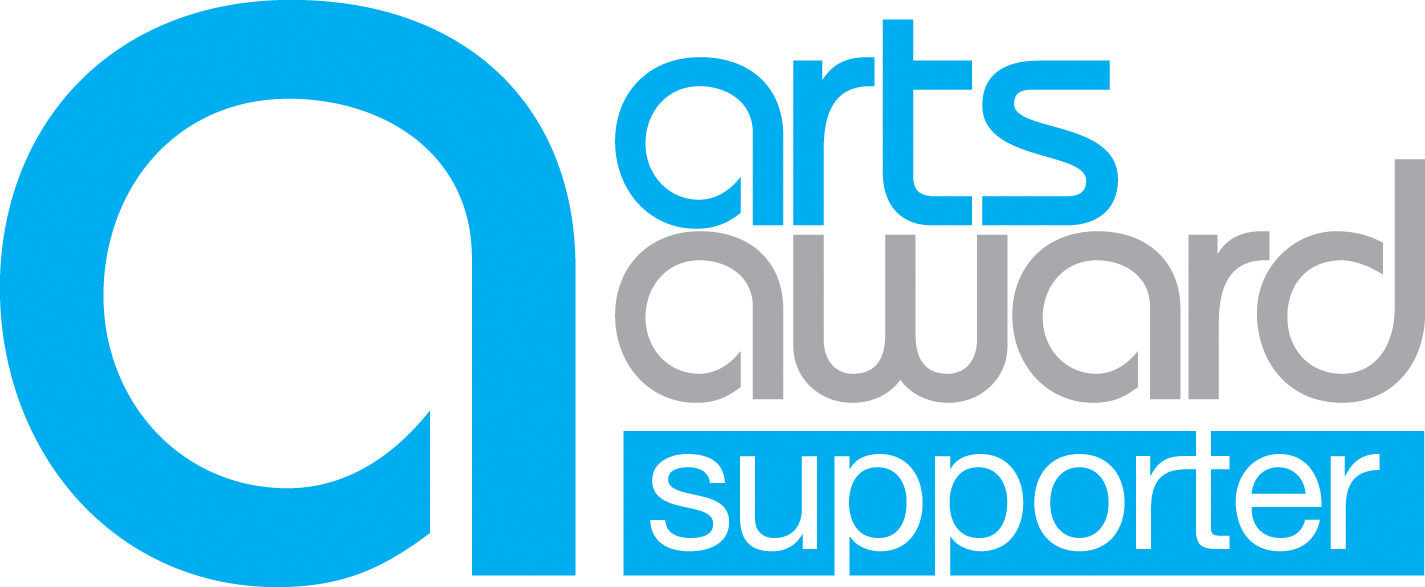 If you are doing your Arts Award we may be able to help
DIY Theatre Company is also an Arts Award Supporter. That means if you are doing your Arts Award we may be able to offer you
opportunities to talk with our actors / creative team (finding out about artists)
opportunities to find out about DIY Theatre company as an organisation
drama workshops and activities towards your Arts Award
activity sheets to help you document what you do with us – so that it can help evidence your Arts Award
volunteering opportunities
Contact us to discuss how we can support you with your Arts Award projects and programmes.
---