Charlotte Little – Leadership Profile
Charlotte says…
Always look on the Super Mario way of life"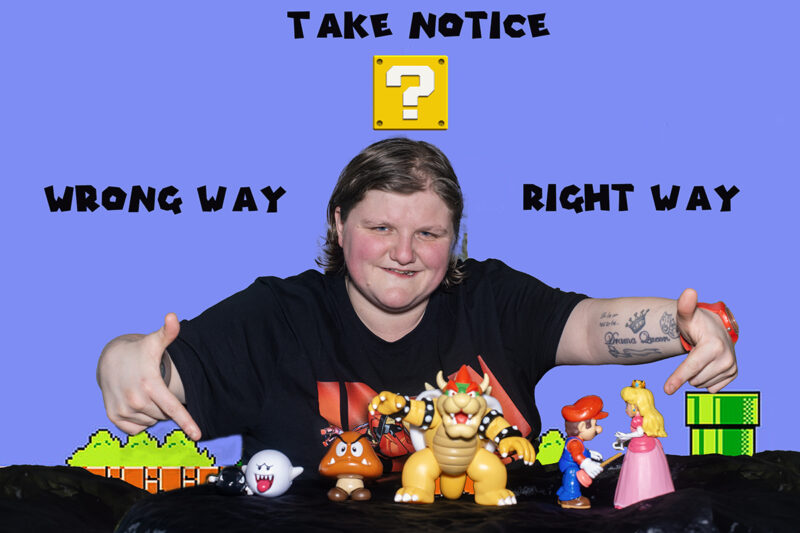 My favourite thing about being a Gamechanger is… working with young people and using sensory props like buzzers."

Outside of DIY… I like to look at motorbikes.."
My leadership photo explained…
I chose Super Mario because it's a battle between two halves, and sometimes drama and leadership can be like that; sometimes you have a good day, sometimes you have a bad day.
My leadership memory is…
Working with medical students, and one doctor in particular sticks with me. A lot of the doctors don't know people with learning disabilities can be leaders and we prove that to them. I love working with medical students and learning new skills such as new games.
---
We are very grateful for the support of the Paul Hamlyn Foundation for DIY's Gamechangers programme.