Interested in our Youth Drama Club & Arts Award Club?
---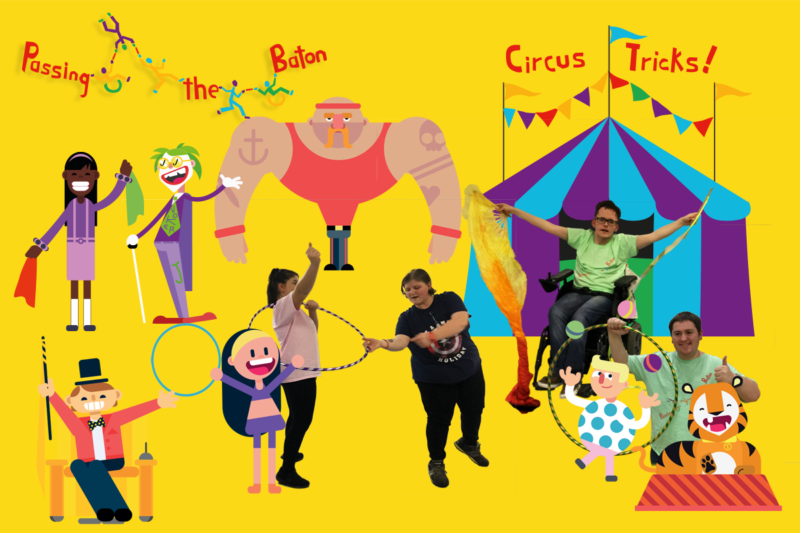 Youth Drama & Arts Award Club :
Tuesdays 6pm – 7pm via Zoom
Are you 10 – 24 years old?
Do you want to be creative & meet new people?
Do you want to achieve a nationally recognised qualification?
Drama & Arts Award Club is free for young people with a learning disability aged 10 – 24 years. Young people will be supported to achieve an Arts Award Qualification (Levels Explore – Gold) which are certified by Trinity College London. Sessions run during term time only and are currently being offered via Zoom –  a free online platform. Click here to see the 'How-to-use-Zoom' Easy Read guide, (thanks to Learning Disability Wales for the use of this resource).
When I first started Zoom I found it hard, but because we've been doing it more, I've found it easier."

I like it when I can see my friends on Zoom and I think the games are really good."

---
Arts Award
We offer the Arts Award Qualifications (Levels Explore – Gold) across Passing the Baton Youth Arts Programmes. Young people participate in a range of art forms, including Drama, Music & Circus which develop communication teamwork and collaboration skills.  Throughout the Arts Award journey participants reflect upon and develop their work; essential skills for further study & workplace opportunities.
In 2020:
3 young people achieved their Explore Arts Award with DIY's Youth Drama Club – partially completing their portfolio's whilst working remotely during Lockdown!
Congratulations to Eve, Georgia & Shay who each developed a Circus Inspired character, collaborated to write songs, make music & short improvised scenes. They worked with DIY Theatre Company to learn about Patient 36 and with professional circus company 'Poppins Presents'.
Well done!
---
Circus Tricks!
Circus Tricks! is a Circus Inspired Music and Drama Project. It is aimed at children and young people with learning disabilities. Circus Tricks is a series of animated videos and a participatory activity pack that can be done with young people at home, in a classroom or in a youth club setting.
Take a look at the project here:  Circus Tricks Resource page
---
Thanks to You Can, our partner in delivery