DIY usually runs around 10 Arts Award training sessions each year.
97% of attendees at these sessions rated the training as excellent or very good
Our upcoming Arts Award Adviser Training
Discover & Explore Adviser Training:
Thursday 28th November 2019 : 1pm – 4.30pm
Thursday 27th February 2020 : 1pm – 4.30pm
Thursday 2nd April 2020 : 1pm – 4.30pm
Thursday 14th May 2020 : 1pm – 4.30pm (SEN focus)
Thursday 16th July 2020 : 1pm – 4.30pm
Bronze & Silver Adviser Training:
Tuesday 10th December 2019 : 9.30am – 4.30pm (SEN Focus)
Thursday 13th February 2020 : 9.30am – 4.30pm
Thursday 19th March 2020 : 9.30am – 4.30pm
Thursday 21st May 2020 : 9.30am – 4.30pm
Thursday 9th July 2020 : 9.30am – 4.30pm (SEN Focus)
Wednesday 30th September 2020 : 9.30am – 4.30pm
To book onto a course go to www.artsaward.org.uk  
All courses are held at Langworthy Cornerstone.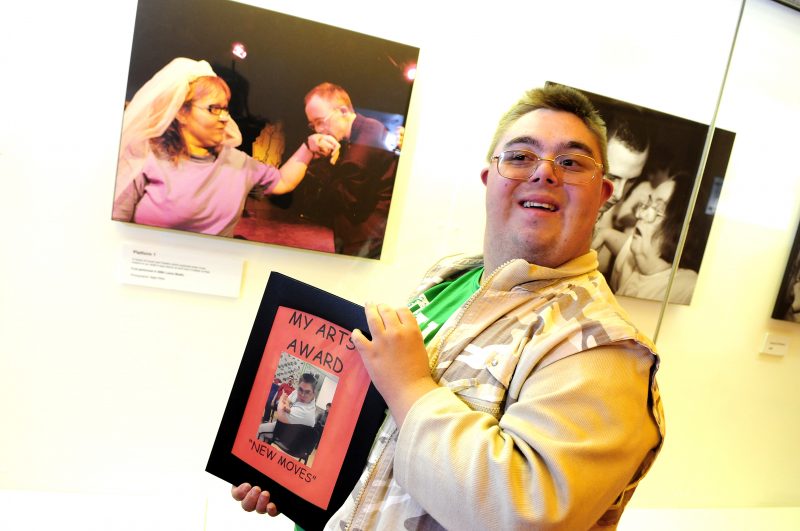 DIY Theatre Company has gained a national reputation for its Arts Award Training and Support. We offer Arts Award adviser training at Discover, Explore, Bronze and Silver levels. We also offer specialist training for those interested in developing Arts Award with young people with learning disabilities and in inclusive settings.
Arts Award training courses cover everything you need to know about delivering, running and successfully completing the Arts Award. It enables you to support and assess young people through Arts Award within your organisation.
Webinar – Delivering an accessible Arts Award
Do you work with young people who face barriers to access and inclusion?
Our live webinar took place in November 2018 and – in response to questions – explored ways to make Arts Award accessible to, and inclusive of, different ranges of young people.
The Webinar covers:
choosing the appropriate level for young people delegates worked with
resources designed to support workers delivery
different ways of collecting and presenting evidence
examples of how other centres have delivered Arts Award
a chance to refresh your knowledge and for delegates to talk through any challenges they were facing
The webinar was hosted by Arts Award trainer Sue Caudle, who was joined by Alan Lynch, Sector Support Manager for Schools and Further Education at Trinity London.
You can still see a recording of the webinar click here to view the Webinar.  (The link will take you to Trinity College London's website.)
What people say about DIY's Arts Award Adviser Training
Thank you. This has been very inspiring and informative.

Very professional and clear. Answered all questions accordingly. Really enjoyed the training.

Informative, very well delivered, encouraging.

Really good day! Feeling motivated!

Without the conversations we had today, I do not think I would have felt confident to deliver. Sitting in a room with other practioners & the trainer, really enabled me to build confidence & understand the process.

Can't wait to get cracking – many thanks!

Very useful training – probably one of the best I've been on.

Left feeling comfortable and confident. Very impressed with quality of training.

Lots of good tips and knowledge shared.